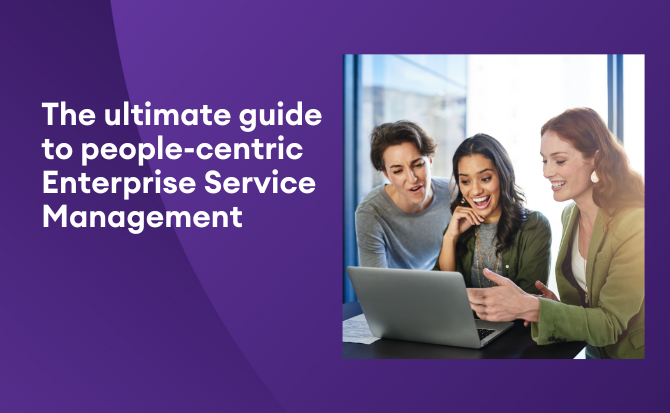 Unlock the power of people-centric Enterprise Service Management
In today's rapidly changing business landscape, one strategic imperative stands out above the rest: people-centricity. Enterprise Service Management (ESM) has evolved, and it's time for you to embrace this transformative shift.
Download this eBook and discover the secrets to creating an ESM strategy that truly puts people first. Dive into the depths of people-centric ESM with our comprehensive guide, which covers:
the significance of the shift to people-centricity
how to align your ESM strategy with your organizational goals
crafting an intuitive service catalog that speaks directly to your users
how to open constructive communication channels within your teams
Ready to embark on the journey to revolutionize your service management strategy? This guide is your best start!