FMs everywhere struggle with the same old challenges

Over-complicated systems
Without a simple dashboard for all requests, it's easy for tasks and requests to pile up and get forgotten.

Management time wasted
End users struggle to find solutions for basic issues, wasting valuable manager time.

Repetitive day-to-day tasks
FMs deal with the same requests day-in, day-out, wasting everybody's time.
IFS assyst in action.
Give your facility teams the gift of time and headspace - and provide a better service experience for everyone.
It's time to stop running around putting out fires

Simplify your systems
Manage all service requests in one place, so important tasks don't get forgotten.

Automate common requests
Automate common requests like logging issues, booking meeting rooms, or ordering supplies – and reduce your workload.

Eliminate unnecessary requests
Build a how-to FAQ database so that your employees can find solutions to their own issues and reduce unnecessary service requests.

Save valuable resources
Free management from reactive, repetitive requests and give them the headspace to think strategically.

Enable efficient delegation
Assign tasks and set timescales in seconds with complete visibility over who has capacity to get the job done.

Obtain accurate information
Spot and eliminate waste and make more time for creating an optimized workspace with rich reporting features.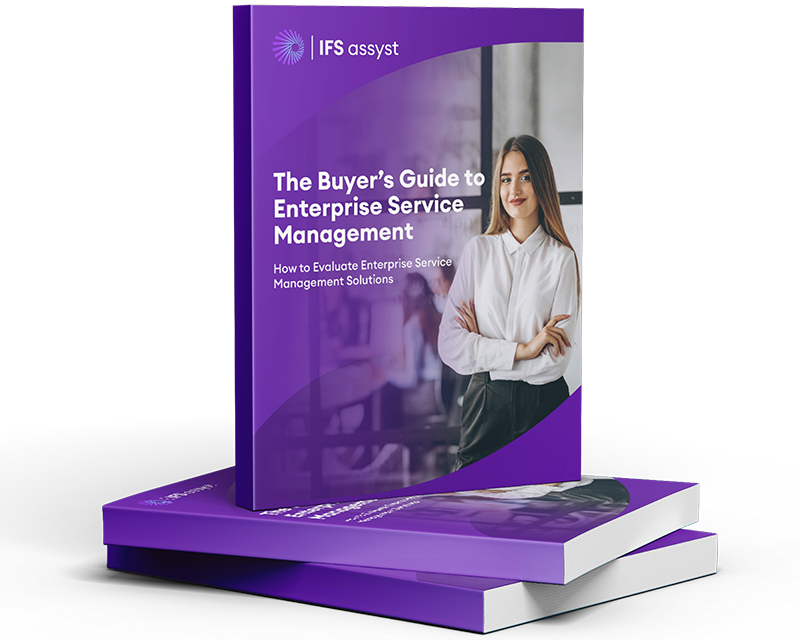 Download our new Buyer's Guide to Enterprise Service Management
How to Evaluate Enterprise Service Management Solutions
"The assyst solution has given Hull City Council complete and accurate visibility of all its IT and many non-IT assets."  

Steve Moffat

Hull City Council

"We chose assyst with the knowledge in mind that it was so much more than a help desk tool."

John Humphreys
Telecommunications, Media & Technology

Healthcare & Life Sciences
See it in action with your own POV
You're live! Welcome to your Moment of Service