Master complexity over your ITSM

Enable better ways of working for everyone
Citizen expectations are higher than ever, meaning you have to find ways to do more with less.

Expand your service desk capabilities
Processes like freedom of information (FOI) requests, and citizen queries are time-consuming and manual.

Gain key insights with a few clicks
Compliance is non-negotiable, but regulations vary hugely between departments and organizations, and processes remain highly manual.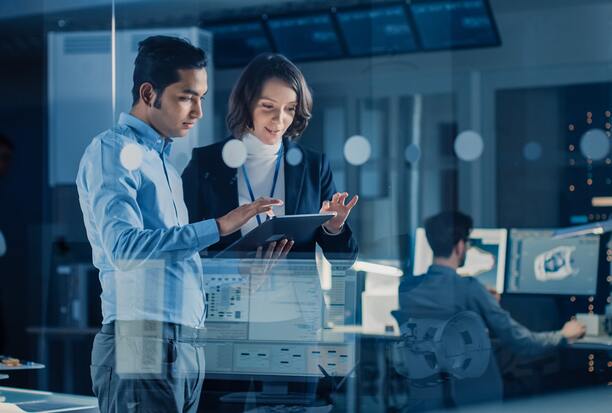 No more firefighting
End the days of running around the enterprise dealing with reactive request. IFS assyst puts you on the front foot with.
IFS assyst 11.6 is now available 
Take a sneak peek at the features of the new release.

Virtual agent chatbot
Free up your support capacity with easy-to-setup AI-driven chatbots that can look after thousands of incidents, queries, and requests.

Knowledge management
Harness the power of your organization's collective wisdom and foster genuine collaboration with a curated knowledge base.

Process automation
Eliminate repetitive tasks and end firefighting with automated processes that help you fix issues fast.

Collaboration and gamification
Facilitate a connected workforce with collaboration and gamification tools that encourage positive behaviors.

IT management dashboards
Get real-time insights into what's going on with your IT ecosystem with configurable dashboards and data drill-down functionalities.

Unified self-service portal
Empower end-users with a user-friendly portal that lets them find information and fix issues faster.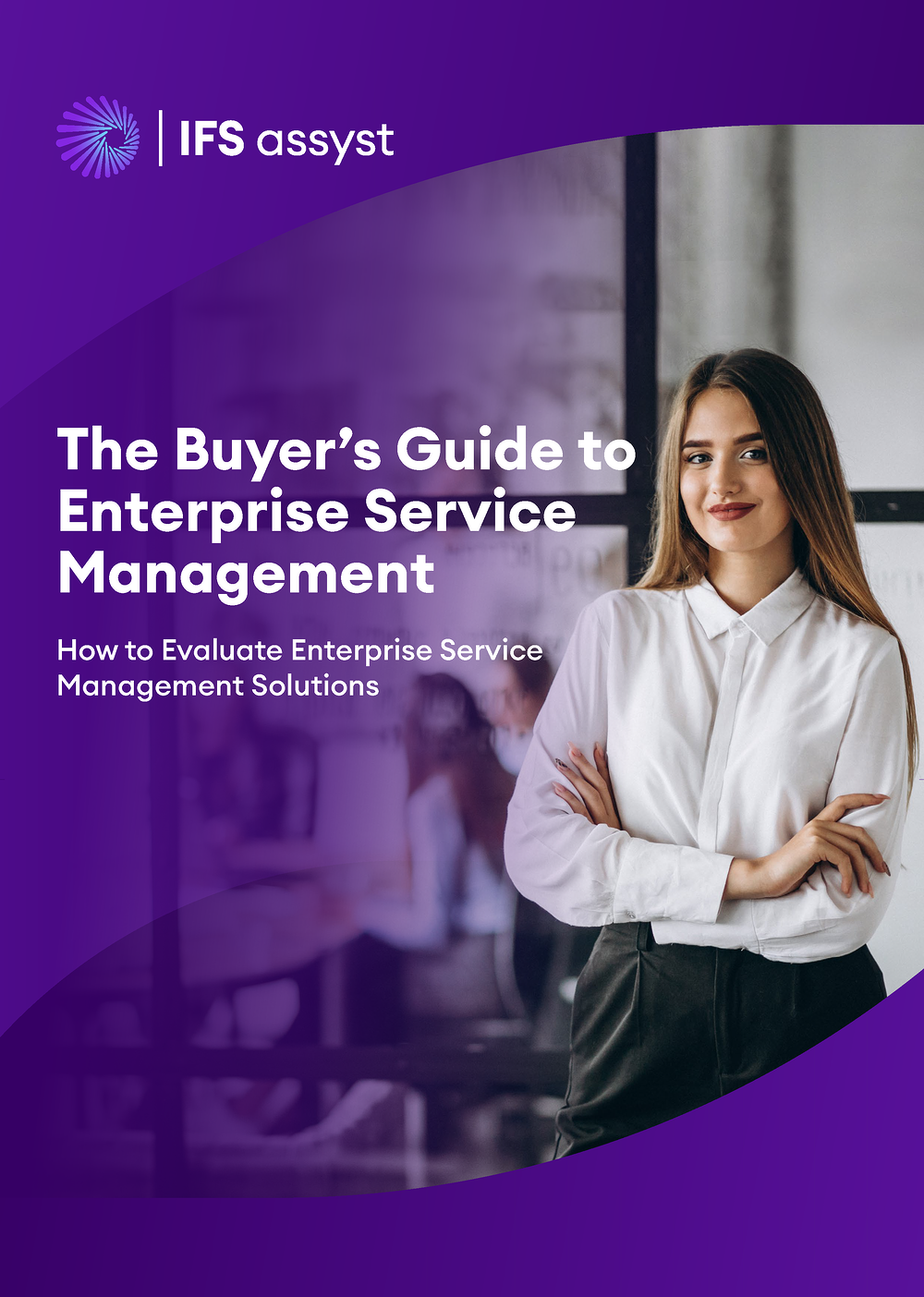 Download our new Buyer's Guide to Enterprise Service Management
How to Evaluate Enterprise Service Management Solutions

24hr Access
Put the power of technology and support in the hands of your people: anywhere, anytime.

60% Time-savings
Take back control of your time by automating repetitive tasks and removing admin burden from your hands.

100% Uptime
Eliminate disruptions to billable time with comprehensive tools to help you achieve non-stop availability.

Digital workplace tools
Enterprise service management tools like IFS assyst provide a platform that delivers and supports corporate services, wherever and whenever they're needed.

Supporting home workers
A great digital support experience is crucial for a remote workforce. IFS assyst's modern service desk will help you support home workers without stretching budgets or teams.

Digital transformation
Drive innovation inside and outside of IT with digital capabilities that empower everyone across your workforce. Provide everyone with insights and tools to stay ahead of the game.
Take the first step towards your business transformation
Book a Consultation
Interested in learning more about our services? Fill this form to drop us an email and one of our experts will get back to you.
Request a Demo
Let us show you how IFS assyst can maximize your IT efforts while providing a summary of the key features and functions.
Request a Trial
Register now and for 30 days you'll have access to trial a set of top features and capabilities of the world's most user-friendly ITSM/ESM solution.