Finance & procurement teams everywhere struggle with the same old challenges

Rigid silos
Information is locked in siloed, disconnected spreadsheets, which don't give the visibility and control you need.

Lack of accountability
With no clear, centralized data trail, tracking accountability and compliance is time-consuming and often impossible.

Delayed processes
Getting new software and equipment takes too long - because disjointed procurement processes don't allow for quick sign-offs.
IFS assyst in action.
Get genuine control over your enterprise finances, giving you the tools you need to make fast and effective purchasing decisions.
Smarter processes, made simple

Gain clear visibility
Get the full picture over your IT costs and assets so you can make fast decisions based on hard data.

Make finance faster
Build automated processes for provisioning/procurement so sign offs are instant – and managers don't bypass the right processes.
Boost compliance 
Ensure all your invoices, sign-offs contracts, and more are saved automatically in the right place – so compliance is guaranteed.

Stop drowning in admin 
Streamline simple finance and procurement processes, so you spend less time on admin and more time delivering real value.

Manage assets easily
Monitor your assets in one place to give you an overview of all aspects of IT financial management

Centralize purchases
Prevent oversight by using IFS assyst service catalog to centralize purchase and procurement processes.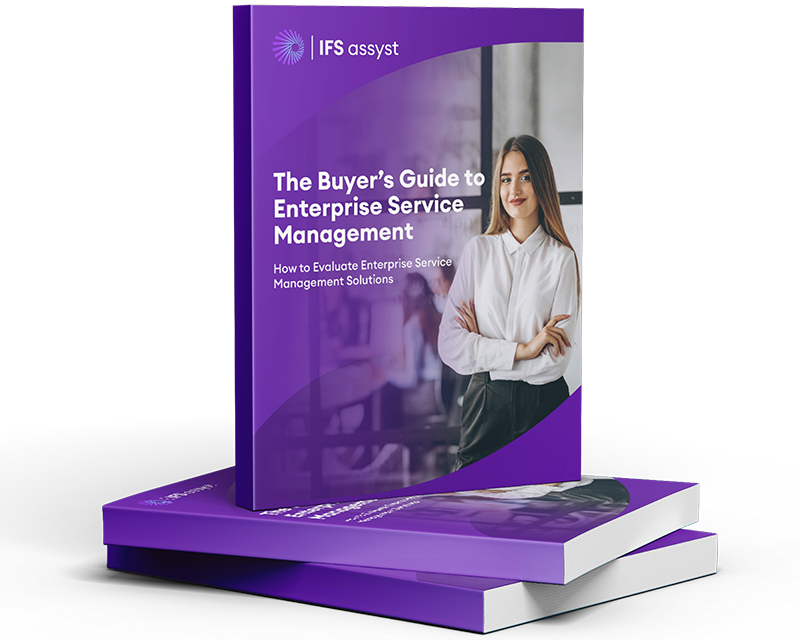 Download our new Buyer's Guide to Enterprise Service Management 
How to Evaluate Enterprise Service Management Solutions.
"assyst is helping us make business savings by allowing us to provide self-service."

Iain Newman

Dudley Metropolitan Borough Council 

"The assyst process workflows allow us to implement the solution right across the business."

Robert Herring

MMG
Solutions for your industry
Telecommunications, Media & Technology

Healthcare & Life Sciences
See it in action with your own POV
You're live! Welcome to your Moment of Service